Virtual Lessons
If you are unable to attend church in person, you can access Grace Kids weekend video lessons at Parent Cue.
Weekend Parent Guides that go along with the videos are available to print here.
Upcoming Events
Grace Kids will be OPEN for Saturday Evening Service beginning September 26! Nursery - 4th Grade.
Sept 16, 6:00-8:00pm - Baptism for Kids Class - Parents must be present. Register here.
October 10, 9:00-11:30 - CONNECT: Grace Kids Preschool and Elementary Volunteer Training. Register here.
Nov 6 & 7 (Friday 7-9pm, Saturday 9-3) - Parenting Conference with special guest Lisa Max of Let the Children Fly. Register here. Cost is $25/person or $40/couple. Childcare provided $15/child, max $45.
Grace Kids - All You Need to Know
Here are a few things to know before you bring your child to Grace Kids.
General Guidelines
Please encourage your children to practice social distancing
Masks are recommended but not required
Limited class sizes (first come, first serve)
Climbing Wall and Ninja Course are CLOSED
Small Groups & Family Worship
Small groups offered for Kindergarten - 8th grade at the 9:00 and 11:00 services!
Kinder-4th graders will check-in and then join parents for part of worship. Kids will be dismissed to small groups by a banner on the screen.
5th/6th and 7th/8th graders do not need to check in, will join parents for worship, and will also be dismissed to small groups by a banner on the screen .
Class Availability
Sunday 9:00 & 11:00
Nursery (0-24 months) - limit 5 kids
Little Kingdom (2-3 yrs) - limit 6 kids
Mighty Kingdom (4-5 yrs) - limit 8 kids
Kindergarten-1st Grade - limit 15 kids
2nd-4th grade - limit 15 kids
WHO: Infants through 4th grade
WHEN: Saturdays at 6pm, Sundays at 9am & 11am
WHERE: Grace Kids Building (South of Main building)
Kids Will Experience
Small Group Model
Engaging Bible Teaching and Application
Prayer by Kids, For Kids, For Others
Hearing God's Voice
Scripture Memorization
First Time Check-In/What To Expect
Arrival - When you walk into the doors of Grace Kids, you will be greeted by our check-in personnel at the front desk. There, you will be asked to fill out a registration form for your family. You can also download the registration form here, and bring it with you already completed to speed up your check-in process.
After your family is registered - You will only need to give us your child's last name to check-in the next time you come. We will print name tags for each child and a security tag for parents. This tag is needed to pick up your children after the service is over.
Once registration is completed - If your child is 0 yrs - Kindergarten, you will be escorted to the appropriate classroom for you child. There, you will be greeted by teachers, and your child will be invited to join in the activities happening in the classroom. If your child is having a hard time leaving you, you are welcome to stay and observe their class as long as you like. If your child is 1st grade or older, they will attend worship with you and then be dismissed to meet their small group leader in the Welcome Center.
Pick up - After service is finished, present your security tag to your child's teacher for a match. You must have this security tag in order to pick up a child. We recommend taking a photo of your tag. If you misplace your tag during service, you will need to find a Grace Kids supervisor and show them your Driver's License. They will happily help you print a new tag.
Common Questions
What if Grace Kids needs to contact me during the service?
If the Grace Kids staff needs to reach you, the number on your security tag will be displayed in the black boxes below the main screens in the auditorium. A staff member will meet you at the check–in area.
What kind of security check is used for volunteers?
Screening for volunteers includes a detailed application as well as background and reference checks. Volunteers can be recognized by their Team Member name tags.
Is the Programming the same at each service?
In all three services, the content remains the same, although the small groups may be configured differently based on the ages of those in attendance.
Classes
August 2020 - Indescribable
God's creativity is endless. And since we're made in God's image, we can be creative, too. We can express ourselves AND accomplish something important in the world around us, because our Creator has no limits.
Meet Our Children's Pastor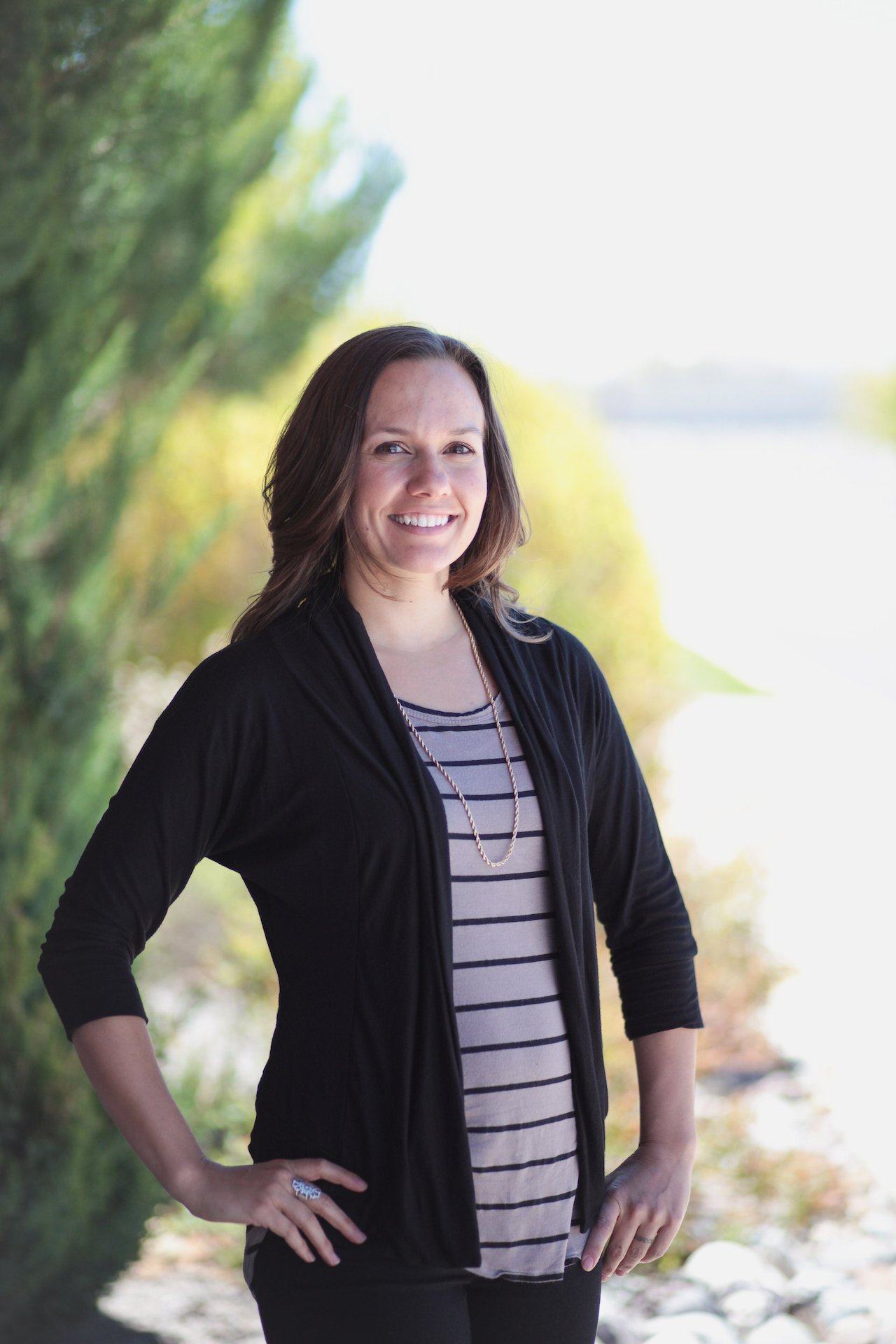 Sara Mitchell
I've lived in the midwest and Texas, but Colorado has had my heart and been home since 2008. My husband, myself, and our two children have been a part of Grace since 2012. We love spending time outdoors in every season and tackling big projects together. I enjoy homeschooling our children, running, hiking, reading, and learning new things.
I have been on staff in Grace Kids since 2015 and have been Children's Pastor since 2019. I love leading teams and watching children grow in their love of God and others. Seeing kids and our volunteers hear God's voice and apply it to their lives and knowing His deep, unconditional love are some of my favorite parts of working in and leading Grace Kids.